Our History
 Background of Otara and Otara Health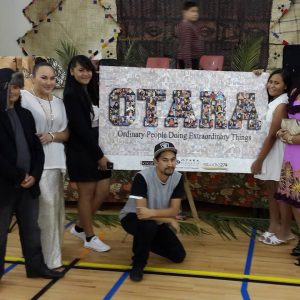 The Otara community was formed in the early 1950's as part of the central government policy to provide low cost housing and relocate inner city Maori and new immigrant Pacific workers into the area. Housing New Zealand continues to have a large investment in homes in the area wiht only about 42% of Otara peole owning their own home. The state owned homes however were built for the standard nuclear families, not the extended families that are now living in them. As a result overcrowded households are common in Otara.
The predominant ethnic group of the area has shifted over the years from being predominantly Maori in the 50's to now being predominantly Pacific. The District Health Board estimated that in 2011 the ethnic breakdown of the area was 20% Maori, 65% Pacific, 4% Indian, 5% other Asian, and 6% other.
Health issues arose soon after Otara was formed. Low incomes and over-crowded and sub-standard housing were partly responsible for these health problems. Early in 1994 a group of community leaders and health professionals began to meet to look up what could be done to improve the situation. In 1997, due to the determination and persistence of the group, Otara Health Incorporated was formed.
Otara Health Inc. started operating in May 1998. In September 2010 they changed from being an incorporated society to a Charitable Trust and began operating as Otara Health Charitable Trust.
The organisation remains today an integral part of the community because it is of the community.
A more detailed history of our achievements from 1994 to 2011 can be downloaded below. (To save any of the documents to your computer, right click the link and choose 'save link as')